I recently realized that Cincinnati Reds have a mascot that looks very similar if not exactly like the New York Mets mascot, except Mr. Red has a mustache and Mr. Met does not(and is way cuter!)
I was very confused when I saw this and decided to do some research to see which mascot came first and who was coping whom. To my disappointment I found out that Mr. Red was created first in 1955 BUT Mr. Met was the first human mascot to be used in American Sports which was in 1963. He was the first in-stadium mascot while Mr. Red was originally only a sleeve patch and was then removed a few seasons later. Mr. Red didn't reappear until 1999, way after Mr. Met was already the Mets mascot.In the 1960s, the Mets mascot occasionally appeared in print with a female version of him, Mrs. Met. How cute! Mr. Met has a wife.
And if a Mr. and Mrs. Met isnt already too adorable, they have three kids! Two children and one infant. The Mets mascot has a whole family!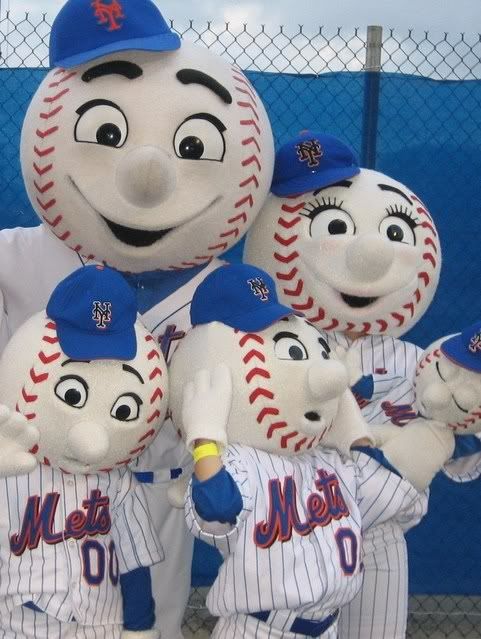 All in all, the Mets might have gotten the idea of having a baseball for a head as their mascot but the Mets came up with Mr. Met all by themselves and even the idea of having a mascot for a baseball team all together. Mr Met is awesome and Mr Red is kind of ugly. The End!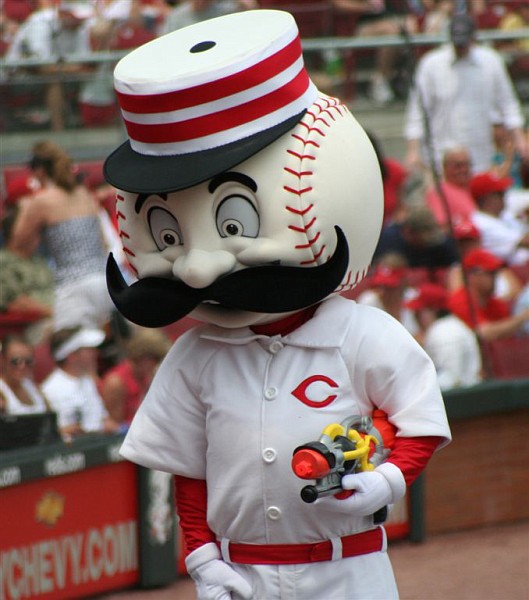 LETS GO METS!